Adafruit Feather Boards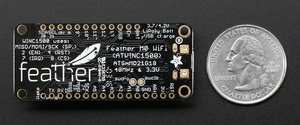 The Adafruit Feather development boards are portable microcontroller cores that can be used alone or stacked. Individual Feather boards come in various configurations with radio transceivers, WiFi, dataloggers, and Bluetooth, as well as "all in one" communication capabilities. FeatherWings are also stackable and add room for displays, motors, banks of LEDs, and general prototyping. Feather boards are compatible with the Arduino IDE, and the Adafruit team continually adds to the Feather line of development boards, accessories, and FeatherWings.
Source: https://www.adafruit.com/feather
SparkFun PicoBoard Starter Kit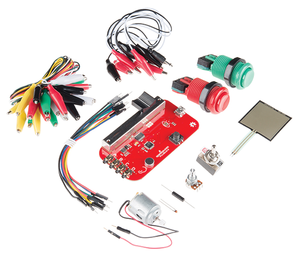 The PicoBoard paired with the Scratch programming language lets you create interactive programs based on input from sensors. The SparkFun PicoBoard Starter Kit includes cables, gears, buttons, switches, and a potentiometer, among other components. Pressure and temperature sensors join the on-board light and sound sensors. The solderless kit, along with a step-by-step guide, easily introduces the concepts of computer programming and electronics.