The Pi Wire
Third generation PiDrive
WDLabs, an incubator or "skunkworks" division of Western Digital have released the third generation of their WD PiDrive Foundation Edition products [4].
WD PiDrive Foundation Edition drives are available in three capacities: 375GB (HDD version of $37.49); 250GB (HDD for $28.99) and 64GB (USB drive for $18.99).
The hard drive versions of the products also come with a WD PiDrive cable that ensures optimal powering of the hard drive and Raspberry Pi. All versions include a microSD card preloaded with the custom NOOBS OS installer.
WDLabs has also developed custom software, based on Raspbian and NOOBS, that allows users to install the desired operating systems on the USB drive. One of the most important features of WD PiDrive Foundation Edition is 'Project Spaces' that allows users to install multiple operating systems. It's something similar to 'multiple booting' with which Linux users will be familiar. It allows users to have different operating systems, isolated from each other on the same device.
The bundled microSD card comes with the Raspbian PIXEL installer that can be transferred to the PiDrive. Users can install up to 5 operating systems, depending on storage capacity.
"Raspberry Pi fans will absolutely love the WD PiDrive Foundation Edition", said Matt Richardson, Product Evangelist for Raspberry Pi Foundation. "Not only is it a fantastic storage solution, but its Project Spaces feature is an innovation that will empower users with more possibilities for creation, experimentation, and fun with Raspberry Pi."
PiDrive is one of the most popular products from WDLabs unit. The Raspberry Pi uses a Micro SD card for the operating system and primary storage, which is good for experimental projects, these cards may not be the right solution for bigger projects requiring more capacity.
WDLabs is trying to solve this problem. On its FAQ page, Western Digital states "The WD PiDrive provides much greater capacity than a microSD card. Furthermore, unlike a hard drive, a microSD card can suffer wear and tear and potential failure when using applications that are heavy in reading and writing."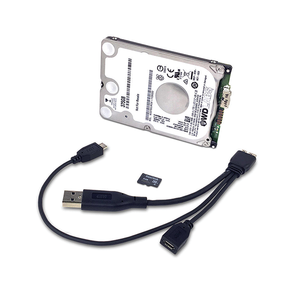 Pi set to beat Commodore 64
Eben Upton, founder of Raspberry Pi Foundation and CEO of Raspberry Pi Ltd, was recently appointed CBE (Commander of the Order of the British Empire) for services to business and education.
After the Investiture ceremony at Buckingham Palace on November 25, 2016 in LondonUpton said that, "We celebrated 10 million in September… and we just went past 11 million – so the curve is continuing to go up, which is nice" [5].
Raspberry Pi initially started as a small project to solve a talent crisis. In an interview, Eben Upton added "Raspberry Pi was an attempt by us at the University of Cambridge to solve a recruitment crisis that we were having in the middle part of the last decade. We had too few people applying to study computer science and we found that the range of skills that people had when they came in, and these were incredibly bright young people, was nothing like what people had in the mid 1990s."
The project exceeded all expectations and has become a global phenomenon. In October, 2016, NEC announced that it will be using Raspberry Pi's Compute Module in their large format displays [6].
In response to the announcement Upton said, "It's an incredible vote of confidence in the Raspberry Pi Compute Module platform from a blue-chip hardware vendor, and will hopefully be the first of many."
Now with 11 million devices sold, Upton claims that the Raspberry Pi is set to beat Commodore 64, which sold over 17 million.