Sonic Pi Competition: 5,000 Free Raspberry Pis
The Raspberry Pi Foundation recently announced that in September they will start a Sonic Pi 2 competition, to coincide with the launch of the new version of Sonic Pi and the new UK computing curriculum. The competition will award 5,000 Raspberry Pis as prizes.
Sonic Pi is, in the words of creator Sam Aaron, is "an open source programming environment designed to explore and teach programming concepts through the process of creating new sounds." If you want to find out more about Sonic Pi, visit the dedicated website [10]. See the Raspberry Pi blog for more on the Sonic Pi competition [11].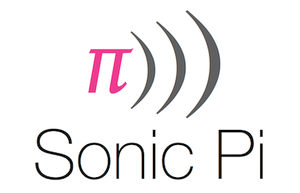 Mathematica 10 Now Available for the Raspberry Pi
Issue 5 of Raspberry Pi Geek included an introduction to Mathematica and the Wolfram Language on the Raspberry Pi. At the beginning of July, Wolfram Research announced a huge update to their software – Mathematica 10, which has brought with it a whole host of new features, including 700 new functions. The good news is that Mathematica 10 is still free for use on the Raspberry Pi, which represents a huge saving over the normal cost of this impressive software.
Mathematica 10 will be included by default in future versions of NOOBS; however, if you are using a slightly older version, you can download Mathematica 10 using the following commands in the terminal:
sudo apt-get update
sudo apt-get install wolfram-engine
See the Raspberry Pi Foundation website for more on Mathematica 10 [12].