Using dstat to analyze important system parameters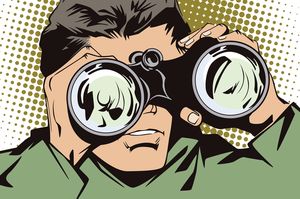 Overview
Dstat can help you figure out why your computer is running slow and much more.
Linux users have a large repertoire of tools at their fingertips for figuring out the current workload on system resources. You may already have used tools like Ifstat, Iostat, Vmstat, and Netstat. These and others like them are intended only for professionals, or for only displaying parts of the desired parameters. Dstat, on the other hand, can be used by both novices and experienced administrators. This is because the program offers a well-structured and colorful information output. With a little practice, less experienced users can detect processes that cause significant loads on the system.
Dag Wieers was the Primary Developer of Dstat, which is written in Python. The original intention behind the program was to bring together the combined functions of well-known tools such as Ifstat, Iostat, Netstat and Vmstat. This would give users a comprehensive view of network, disk and memory status. The tool also includes numerous extensions which display metrics for many different applications. While the kernel provides standard measurement values in the usual way via a virtual proc file system, the software has its own modules to read values for applications too.
The program is available for installation as a binary package for all current distributions. In Raspbian, you can install it simply bye using:
[...]
Use Express-Checkout link below to read the full article (PDF).