The Raspberry Pi Foundation spreads the word in the US Midwest
The Digital Divide
The digital divide, the gap between technology haves and have-nots, was a concern of one member of the audience, who was interested in hearing how Bishop thought the Rasp Pi might address this international and national problem. Bishop pointed out that, because the Pi is small and cheap to buy, set up, and run (i.e., has low power requirements), almost everything needed to create a computer lab will fit in a backpack – something you can't do with old, recycled computers.
Also, Bishop said, the Foundation sees India, China, Brazil, and other places as "ripe" for the Pi, but because they're a small team of engineers, not education specialists, and the educational systems are diverse and segmented, it is something they cannot do on their own. He suggested that non-governmental organizations would be more effective on the national and local levels. This discussion brought up the topic of how they are handling the inevitable Chinese clones. Bishop mentioned that although all Rasp Pis now come out of Wales, the early boards were manufactured in China, so in an attempt to undercut the cloners, they continue to produce and sell a not-for-export red Pi in China only.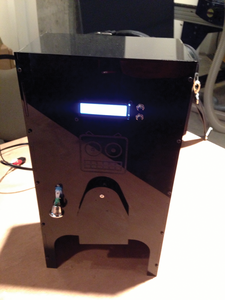 Conclusions
Throughout the discussion, Bishop returned to certain points of emphasis. First, a primary mission of the Foundation is to lobby for computer science in schools. In the UK, where they have met with some success, the CS curriculum is now rated to be as important as science and is tracked like other subjects. Because the US educational system is too local to scale nationally, a shift in culture must take place to rate CS skills as highly as other life skills.
Second, Pis are not for schools, they're for kids. Getting Rasp Pis into the hands of children is an important objective. The core curriculum should come from the schools; then, kids will be able to use the Rasp Pi because they have the necessary core skills. Third, Bishop thinks it is important to bring people back to the command line and away from computer interfaces that "guide" the user all of the time.
Bishop sees the Foundation, in the form of their website, as a place where Pi stories can be told, so success stories don't just remain local stories. Finally, Bishop remarked: "Anyone can be a geek, even those you think are the least geeky."