Exploring the new Raspberry Pi Model B+
Raspberry Pi HATs
With the update to the Model B+, the Raspberry Pi Foundation recently announced the specification for what they are calling HATs (Hardware Attached on Top). The idea of the HATs specification is to provide a more regulated framework for add-on boards. The specification outlines a mechanical design, as you can see in Figure 5, which makes use of the 40-pin header, as well as all four of the mounting holes. The spec also recommends an optional easy exit point for the CSI and DSI cables for the camera and display modules. HATs place no restrictions on the PCB shape itself (other than having to connect to the 40-way GPIO header and the four mounting posts), but I expect most will take a square shape similar to Figure 5.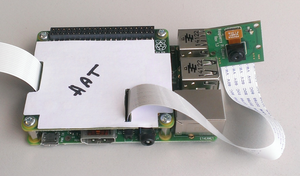 All HATs must also have an EEPROM on-board, which will contain code that allows the Raspberry Pi to identify the add-on board, set up the GPIO pins, and load any necessary Linux drivers automatically to get you up and running quickly, which will be extremely useful in schools and clubs with children and beginners – as well as saving a lot of setup time and hassle for experienced users.
Conclusion
The Raspberry Pi Model B+ took almost everyone by surprise. The new board includes a great number of improvements, which, as Eben noted in the interview elsewhere in this issue, all add up to something quite special. Whether you use your Raspberry Pi for hobby purposes, industrial applications, or anything in between, I highly recommend upgrading to the Raspberry Pi Model B+. The Model B is still a great piece of hardware (it has sold millions of units after all), which is clearly why the Foundation is not taking it out of production just yet, but unless you have a very specific reason to choose a Model B, a Model B+ is the better choice.
The Raspberry Pi Model B+ is available for purchase from two main distributors – RS Components and Farnell element14 – and their subsidiaries in other countries. See the Raspberry Pi Foundation website for links to buy a Pi [1]. A number of independent retailers around the world also sell Raspberry Pi boards. For a comprehensive list of worldwide Raspberry Pi retailers, I recommend visiting the website of Michael Horne [2], who is the organizer of the Cambridge Raspberry Jam [3].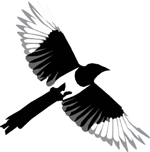 This article was written in partnership with The MagPi magazine: http://www.themagpi.com