New Products
What's new in the SBC, IoT, and maker realm
New Raspberry Pi Camera Boards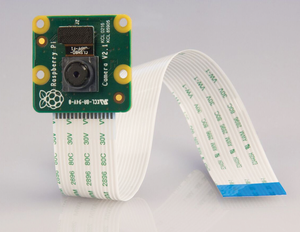 The visible light (UV-Vis) and Pi NoIR (infrared) cameras from the Raspberry Pi Foundation have new a new sensor: the 8Mpx Sony IMX219. The sensor used in previous modules, the OmniVision OV5647, was end-of-lifed, and Foundation partners and Raspberry Pi resellers were fast running out of camera boards. In the release notice, Eben Upton said, "… this is more than just a resolution upgrade: it's a leap forward in image quality, colour fidelity and low-light performance."
The UV-Vis board has been tuned for automatic white balance, which means colors in the image should remain true, regardless of the light source. Broadcom's VideoCore IV technology corrects for sensor and module noise, defective pixels, lens shading, and image distortion. Both camera boards are available now and are still just $25.
Source: https://www.raspberrypi.org/blog/#new-8-megapixel-camera-board-sale-25.
littleBits STEAM Student Set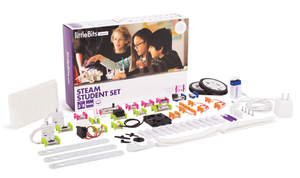 The littleBits STEAM Student Set debuted at SXSWedu in March, becoming the newest littleBits kit. The STEAM kit aims to support science, technology, engineering, arts, and mathematics education for students in grades 3 to 8 through a "love of play and invention-based learning." The toolbox comes with 19 bit modules, 45 accessories (batteries, mounting boards, project structural components), and a project guide. Individual kits cost $300, and an Education Class Pack with four student sets suitable for 16 students costs $1,200. A littleBits STEAM Professional Development course with certification is available for teachers.
Source: http://littlebits.cc/education.