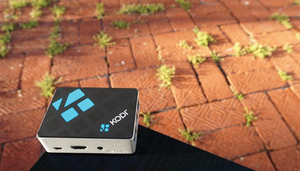 The Pi Wire
News on Eben Upton's CBE, a Rasp Pi IoT contest, the BeagleBone Green Wireless, and more!
Eben Upton Receives CBE
Britain's Queen Elizabeth II has used the occasion of her 90th birthday to name Eben Upton, the founder of the Raspberry Pi Foundation and CEO of Raspberry Pi Ltd, as a Commander of the Most Excellent Order of the British Empire (CBE).
The Queen's annual Birthday Honours list, published on June 10, 2016, "recognizes the achievements of a wide range of extraordinary people right across the United Kingdom."
As a member of the order, Upton will get to put the letters CBE after his name and will officially be "granted a position in the order of precedence" for the British empire. Additional privileges and responsibilities are unclear at this writing; however, the announcement reflects the immense excitement, good will, and national pride the people of the UK hold for the Raspberry Pi, which is now the best-selling computer ever designed in the UK. In February this year, the Raspberry Pi Foundation announced that they have sold more than eight million units.
In addition to Upton, Ben Medlock and Jon Reynolds, cofounders of the SwiftKey autocompletion engine used with Android and iOS phones, were named as members of the Most Excellent Order of the British Empire (MBE), a great honor which, nevertheless, ranks them a couple notches below Upton in the "order of precedence."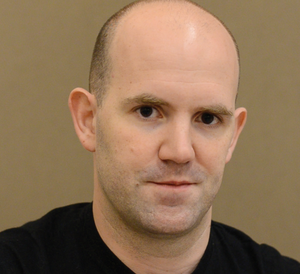 Kodi Adds a Case
Kodi (formerly XBMC) is known for its open source media center software. Kodi has now marked their first venture into the hardware world with the release of a Kodi-branded Raspberry Pi case.
This new "hardware" is not a fully packaged Raspberry Pi device but just a case. The idea behind the effort is to offer a complete media center experience, with Raspberry Pi in a box.
According to Kodi's Nathan Betzen, "Today, the Raspberry Pi 3 has evolved to become a powerful media center with WiFi and Bluetooth built in. While maintaining its tiny size, it has been tuned to flawlessly play back content better than competitors at less than a third the cost. But with all of these improvements, the Raspberry Pi 3 remained incomplete…."
Kodi worked with FLIRC, maker of media center products, to create the Kodi Edition Raspberry Pi case. The case is made of aluminum and also doubles up as a heat sink for a Raspberry Pi system running resource-intensive media files. The limited edition case is available for $19.95. Kodi said it might offer more units in the event of a strong demand.
Betzen said that, with the release of this case, the Raspberry Pi 3 package is now complete.